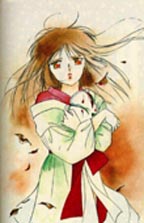 Before I go any further, I feel that I should point out that I didn't create any of these backgrounds, I've just assembled them from various sources over the last few years. The most I've done is to manipulate the various images into a form that can be used as a background. Unfortunately, I neglected to note the sources for any of them. If one of these is yours, please e-mail me so I can give due credit.
---

Believe it or not I have other hobbies besides collecting anime. One of these is playing Starcraft, visit our homepage the Elfboy School of Death(which may or may not be up and running) to learn more about our clan.
---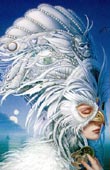 Check out my Queen Amidala Wallpaperor better yet, check out the whole theme
---
Check out this page for more Anime Wallpapers
---
Automatically add your page to different search engines here
Sign My Guestbook

View My Guestbook

This page has been visited
times.